Health Care and Beauty >> BODY CARE >> Body Care
Cocoa Butter & Shea Butter Deep Moisturizing Body Lotion -250 ml
Deep Moisturization,Hydration & Soothing Skin
₹ 349.00 ₹ 170.00 - 52%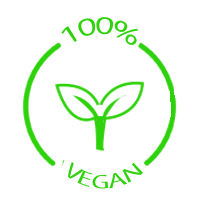 I am all day deep moisturizing, non-sticky, soothing Lotion for all skin types. Enjoy the best ingredients for your body like Shea butter, Cocoa butter, Jojoba oil, Olive oil, Coconut oil, Sweet Almond oil, Hyaluronic acid, Aloe Vera, Glycerine & Vitamin E.
"Give your skin a little Love!
Now, no more parched skin, roughness or dry patches as with pure Cocoa Butter & Shea butter. This Lotion delivers intense moisturization. Shea butter is an excellent natural moisturizer & has high oil content & fatty acids that deeply penetrate the skin and cause skin cell regeneration. Cocoa butter is often used to hydrate various areas of the body due to its high lipid content. Vitamins & antioxidants loaded my non-greasy & quick absorb formulation wipes away every trace of dryness to leave the skin satiny smooth & richly nourished.
"Healthy skin is reflection of overall wellness."
I am the finest quality of Body Lotion and is completely free from harmful toxins like silicones, parabens, dyes, phthalate, mineral oils, pathogen, PEG, SLS/SLES, making me 100% safe to use.
What Do I Do ?
DEEP MOISTURIZATION
Infused with super nourishing natural ingredients, Shea Butter combined with Cocoa Butter deeply nourishes extremely dry skin & makes it soft & supple for prolonged hours.
SOOTHING SKIN
Shea butter, Cocoa butter and Coconut Oil that soothe the skin and are great moisturizer for dry skin. Daily use of this lotion restores skin's suppleness and smoothness.
HYDRATION
Orgaglo Body Lotion is an intense hydration lotion with its moisture-lock formula, keeps your skin hydrated for 24 hours without re-application
Pump out an adequate amount of OrgaGlo Cocoa Butter & Shea Butter Body Lotion on your palm. Gently massage the lotion all over your body until completely absorbed. For best results use it daily or when your skin needs moisturization.
Men and Women of age 15 years and above. Suits all skin types
ORGAGLO COCOA BUTTER & SHEA BUTTER BODY LOTION
NO SLS/SLES/SULFATES
NO PARABEN
NO SILICON
NO MINERAL OIL
NO HARMFUL CHEMICALS
NO TOXIC
NO ANIMAL TESTING
NO ARTIFICIAL COLOR
100% VEGAN
OTHER LOTION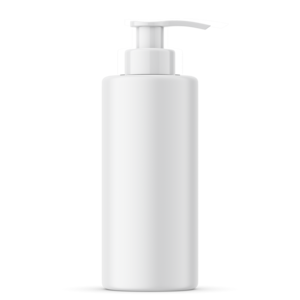 CONTAINS SLS/SLES/SULFATES
CONTAINS PARABEN
CONTAINS SILICON
CONTAINS MINERAL OIL
CONTAINS HARMFUL CHEMICALS
CONTAINS TOXIC MATERIAL
ANIMAL TESTING
CONTAINS ARTIFICIAL COLOR
NOT VEGAN
Aqua containing extracts of Aloe Vera, Neem & Hyaluronic acid with Cetyl Alcohol, Glycerine, Glycerol Monosterate, Steric Acid, Coconut oil, IFRA Certified Allergen free Fragrance, Iso Propyl Myristate, Propylene Glycol, Cocoa Butter, Shea Butter, Triethanolamine, Titanium Dioxide, Sodium Benzoate, Disodium EDTA, Tocopheryl Acetate, Acrylate copolymer, Jojoba oil, Olive oil, Almond oil.
Frequently Asked Questions
Disclaimer
Best Before- Within 24 months from the date of manufacture.
For external use only. Store in a cool and dry place.
The product contains natural ingredients and may change colour and fragrance, without losing effectiveness.
Even natural ingredients can cause and trigger allergies, a patch test is recommended before using.
In case of any rashes or allergy, please consult a specialist.
All images are shown for illustration purpose only, actual results may vary.
10 Review(s)

Nilam Raju
Makes skin soft but not greasy. Super useful for combination skin and mildly cold weather. Has a mild pleasant fragrance.

Aditi Om
One of my favorite body lotions now!! I love the smell. Even the texture is amazing! And the best part is that I got it in such an amazing price.

Banhishikha
Very light weight and absorbed immediately smell is good, go for it

Deeptikana Chaudhry
Moisturizes deeply into skin and there's a faint fragrance which i liked.

Salila Purva
It has a thick consistency and might leave a white cast on darker skin tones, and it's moisturizing yet matte. But the fragrance you guys it's so amazing.

Deeptikana Chaudhry
Feel proud that using a good product and that is too Vegan and Cruelty free. The pump of the bottle is easy to handle and no wastage of lotion

Babita Rege
I use this product today... packing of the product is fantastic. The body lotion with Shea butter and cocoa is just Wow as its name. Happy with the scent will update my more review.. soon

Esha Bhanot
It is my favourite body lotion it smells delicious and hydrates very well and doesn't make our skin oily

Shilpa Saklani
First time using it, I have to wait for the result but its too good on the skin, feels smooth and moisturise. Love it. Happy

Deeptikana Chaudhry
Simply if ur looking for best moisturizer just for soft supple skin this one is best i loved it