Health Care and Beauty >> BODY CARE >> Body Care Combos
Vitamin C Skin Care Kit : Face Wash -100 ml, Body Wash -250 ml, Body Lotion -250 ml, for Skin Brightening & Moisturizing, with Vitamin C, Aquaxyl, Niacinamide, Honey, Oat, Aloe Vera and Shea Butter
Brightens skin ,Deep Moisturization, Softens skin,Deeply Cleanses
₹ 897.00 ₹ 475.00 - 48%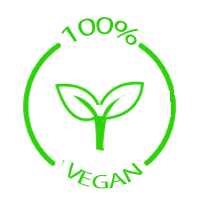 I am OrgaGlo Natural Brightening Vitamin C Face wash, Body wash and Body lotion kit, specially developed with a rich sources of Vitamin C along with highly skin nourishing actives.
"Give your skin a little Love!"
Say Good Morning to your skin with my enchanting treat. I am enriched with a blend of all-natural components, including Aquaxyl, Niacinamide, Honey, Kakadu Plum, Orange, Tomato, and Lemon offers countless advantages to your skin. Combining these components results in a gentle exfoliation of your skin that clears open pores and removes dead skin cells. Additionally, they minimise hyperpigmentation, calm skin inflammation, and regulate excessive oil production. They also balance out skin tone. This Orgaglo Vitamin C combo, which is appropriate for all skin types, reduces the appearance of open pores, fine lines, and wrinkles to increase the flexibility of the skin.
"Your skin is your best accessory, take good care of it."
I am the finest quality of face wash and is completely free from harmful toxins like silicones, parabens, dyes, phthalate, mineral oils, pathogen, PEG, SLS/SLES, making me safest to use.
What Do I Do ?
BOOST SKIN GLOW
Vitamin C combo is enriched with pure Vitamin C- Sodium Ascorbyl Phosphate, Kakadu Plum, Orange and Lemon which penetrate into the skin and boost skin glow. Vitamin C is a powerful ingredient that promotes collagen production, resulting in skin that has a youthful glow.
PROVIDES GREAT SOFTNESS
Body lotion contains Shea butter, Aloe Vera and Coconut Oil that soothe the skin and are great moisturizer for dry skin. Daily use of this lotion restores skin's suppleness and smoothness. Using the Orgaglo body lotion twice a day helps in combating flakiness, dry patches and rough skin.
DEEPLY CLEANSES
Vitamin C body lotion has gentle exfoliating action, which removes dead cells from your skin, giving you a naturally brighter complexion. A Vitamin C flush is also known as an ascorbate cleanse. It's thought that high levels of vitamin C (ascorbic acid) helps rid your body of toxins.
SKIN MOISTURIZES
Thanks to antibacterial and antiseptic abilities of Honey and Oats. Honey & Oats are natural humectant, so help to keep the skin moist but not oily. This is because humectants draw moisture from the skin without replacing it.
Step 1 -Moisten face and neck, apply appropriate quantity of face wash and gently work up a lather using a circular motion on face and neck. Wash off, pat dry and get a healthy, clean and glowing skin
Step 2-Take enough amount of the body wash on your hand or loofah. Gentle rub all over the wet body till adequate lather is formed. Rinse off with enough amount of water and towel dry.
Step 3- Pump out an adequate amount of OrgaGlo Vitamin C brightening body lotion on your palm. Gently massage the lotion all over your body until completely absorbed. For best results use it daily or when your skin needs moisturization.
Men and Women of age 15 years and above. Suits all skin types
ORGAGLO NATURAL VITAMIN C COMBO
NO SLS/SLES/SULPHATES
NO SILICON
NO PARABEN
NO MINERAL OILS
NO HARMFUL CHEMICALS
NO ANIMAL TESTING
NO TOXIC
NO ARTIFICIAL COLOR
OTHER VITAMIN C PRODUCTS
CONTAINS SLS/SLES/SULPHATES
CONTAINS SILICON
CONTAINS PARABEN
CONTAINS MINERAL OILS
CONTAINS HARMFUL CHEMICALS
ANIMAL TESTING
CONTAINS TOXIC MATERIAL
NOT VEGAN
CONTAINS ARTIFICIAL COLOR
VITAMIC C FACE WASH
Aqua containing Extracts of Lemon, Orange, Kakadu Plum, Aloe Vera, Tomato and Rose water with CAPB, Sodium Lauroyl Sarcosinate, Acrylates Copolymers, Decyl Glucoside, Coco Glucoside, CDEA, Glycerin, Sodium PCA, TEA, Niacinamide, Sodium Benzoate, IFRA Certified Allergen Free Fragrance, AQUAXYL(Xylitylglucoside - Anhydroxylitol – Xylitol), Potassium Sorbate, Sodium Ascorbyl Phosphate, D Panthenol, Disodium EDTA, Allantoin, Vitamin E & Citric acid.
VITAMIN C BODY WASH
Aqua containing extracts of Lemon, Orange, Grapes Fruit, Honey, Coco Amino Propyl Betain, Cocamidopropyl Betaine and Glycerin and Caprylyl/Capryl Glucoside and Sodium Methyl Cocoyl Taurate, Decyl Glycoside, Sodium Lauryl Sarcosinate, Glycerine, Aculyn 60, Sodium Lauroyl Oat Amino Acid, Peg 40 - Hydrogeneted Castor Oil, IFRA certified Allergen Free Fragrance, Polyquaternium - 22, Sodium Benzoate, Vitamin E Acetate, Potassium Sorbate, Benzophenone - 4, Sodium Ascorbyl Phosphate E.D.T.A. Di Sodium
VITAMIN C BODY LOTION
Aqua containing Extracts of Lemon, Aloe Vera, Orange and Kakadu Plum with CCTG, Glycerin, Shea Butter, Glyceryl Monosterate, IPM, Propanediol, EUXYL PE-9010(Phenoxyethanol (and) Ethylhexylglycerin), Ginol 1618, Stearic Acid, LexFeel 7, IFRA Certified Allergen Free Fragrance, TEA, Carbomer, Coconut Oil, Sodium Ascorbyl Phosphate, Sodium Hyaluronate, D Panthenol, Vitamin E, Titanium Dioxide, Allantoin, BHT & Disodium EDTA.
Frequently Asked Questions
Disclaimer
Best Before- Within 24 months from the date of manufacture.
For external use only. Store in a cool and dry place.
The product contains natural ingredients and may change colour and fragrance, without losing effectiveness.
Even natural ingredients can cause and trigger allergies, a patch test is recommended before using.
In case of any rashes or allergy, please consult a specialist.
All images are shown for illustration purpose only, actual results may vary.
5 Review(s)

Debasish Paramanad
Perfect package and product 👌

Fakruddin Loyal
Amazing combo kit, my body feel nice after using it...

Bhavik Udani
This skin care kit is marvelous product ... and very pamper to skin. I love it.

Vimala Bhut
Ye bahut badhiya product banayi he Orgaglo ne, muje to bahot pasand aayi aap bhi try kijiye

Veeni Salgotra
Luxurious creamy notes of Shea Butter, honey and aloe vera. Good Deal