Health Care and Beauty >> BABY CARE >> Baby Care
Deep Moisturizing Baby Body Lotion with Shea Butter, Calendula, Aloe Vera, Oatmeal & Dasapushpam Oil-250 ML
Deeply Moisturizes,Protect baby's soft skin
₹ 399.00 ₹ 170.00 - 58%

Now it's time to pamper your baby's sensitive skin with OrgaGlo natural Baby Body Lotion! I am crafted with goodness of Shea butter, Coco butter, Aloe Vera, Oatmeal, Calendula, Vitamin E, B5, and all baby skin nourishing oils with Dashapushpam oil.
Let me take care of baby, so you can take care of yourself.
'Well begun is half done' holds true for the utterly delicate skin of your baby! If you're able to provide that kind of care since his birth, you'll be giving him a lifelong gift of flawless skin! Dasapushpam (10 sacred flowers) is a potent skin immunity Ayurvedic oil that functions as a tonic and protector for the baby's super-smooth skin. I am moreover carrying all nutritions for baby's skin-Olive oil, Jojoba oil, Almond oil, Grape seed oil & Rosehip seed oil.
A baby is born with a need to be loved - and it never goes away
I am enriched with natural fragrance and is completely free from harmful toxins like silicones, parabens, dyes, phthalate, mineral oils, pathogen, PEG, SLS/SLES, making me safest to use on your baby's delicate skin.
What Do I Do ?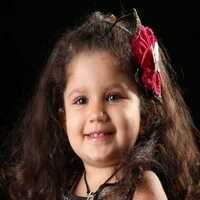 NOURISHES THE SKIN
Packed with goodness of Shea butter, Oatmeal, Calendula, Vitamin E & Aloe Vera. Deeply moisturizes baby's delicate skin.
SOFTENS & HYDRATES SKIN
Coco butter, Almond oil, Jojoba oil & Grape seed oil. Excellent moisturizer, prevent dryness of baby's skin

PROTECTS SKIN
Dasapushpadi oil. During the early phases of development, offers complete shielding for your little one.
Pump out a coin-sized amount of body lotion on your palm. Apply all over your baby's body. Massage gently until the lotion gets absorbed. Use as often as needed. Especially after bathing, the relaxation effect can be extended or When your baby is awake and relaxed or before bedtime at night.
Infants, Toddlers, Kids (till age of 5)
ORGAGLO BABY BODY LOTION
NO ARTIFICIAL COLOR
NO ARTIFICIAL FRAGRANCE
NO SLS/SLES/SULFATES
NO PARABEN
NO SILICON
NO MINERAL OIL
NO HARMFUL CHEMICALS
NO PTHALATE
NO ANIMAL TESTING
100% VEGAN
OTHER BABY BODY LOTION
CONTAINS ARTIFICIAL COLOR
CONTAINS ARTIFICIAL FRAGRANCE
CONTAINS SLS/SLES/SULFATES
CONTAINS PARABEN
CONTAINS SILICON
CONTAINS MINERAL OIL
CONTAINS HARMFUL CHEMICALS
CONTAINS PTHALATE
ANIMAL TESTING
NOT VEGAN
Aqua Containing Extracts of Oatmeal, Calendula, Aloe Vera with CCTG, Olivem 1000(Cetearyl Olivate and Sorbitan Olivate), Ginol 1618, IPM, Dasapushpam Oil, Shea Butter, Jojoba Oil, Glycerin, Glyceryl Monosterate, Coco Butter, Sodium Benzoate, D Panthenol , Rose Essential Oil, Potassium Sorbate, Xanthan Gum, Vitamin E, Sodium Gluconate, Olive Oil, Almond Oil, Grape Seed Oil, Rosehip Seed Oil, Tinogard TT.
Frequently Asked Questions
Disclaimer
Best Before- Within 24 months from the date of manufacture.
For external use only. Store in a cool and dry place.
The product contains natural ingredients and may change colour and fragrance, without losing effectiveness.
Even natural ingredients can cause and trigger allergies, a patch test is recommended before using.
In case of any rashes or allergy, please consult a specialist.
This product is not intended to diagnose, treat, cure, or prevent any disease.
All images are shown for illustration purpose only, actual results may vary.
10 Review(s)

Charu Patel
I loved all the products of Orgaglo, they r just amazing!!!!!

Mitali & Nikhil
Super product........deserves a good baby lotion review.......Proud of my choice for my baby.

Janhavi Suthar
I was looking online for the best natural daily lotion for babies that was available in India. I found this natural baby body lotion that is safe and bought it. After use, it left my baby's body feeling deeply fed and pain-free. It can also be used to make the skin silky smooth for up to 12 hours.

SULAKSHANA
Choose the daily moisturising lotion provided by Orgaglo if you're searching for anything delicate and secure. Adults can also use it well. My baby enjoy a lot when I apply it on her body.

Anamika Ghose
Best product for my baby. Lotion is very soft and its natural rose smell is very good and its best part is no chemical, toxins. Absolutely safe for my baby's delicate skin.

Aditi
It is so good for my baby skin and smells amazing , natural goodness for my baby skin, love it.

Anil
Good quality product and very good fragrance.

Jyoti
Very good, to be honest, I prefer light lotion for my baby. The fragrance is delicate and pleasant. It was good purchase price wise too.

Kamala
I see nothing other than Orgaglo products for my baby. Compare to other brands, product claims are natural and with goodness of herbs. These are the reasons I found Orgaglo a better choice for my baby. Because the natural ingredients for baby skin is great.

Suparna
This baby lotion is so smooth that my baby really loves this. This gets absorbed easily and makes skin soft and supple. Fragrance is pleasant. I am using Orgaglo baby tip to toe wash and now bought this as well. Both these products make a great combo. I am feel happy using it.